Bienvenidos!
Join a group of history-buffs in Loreto, California!
(The peninsula is the original California after all.)
The ACHóN Group
Antigua California Heritage AppreciatiON
Achón is the core wood of cactus. It's the fire-starter kindling; it is cholla - symbol of Baja Californianos; it is the heart of the organ pipe cactus - used as a torch to light a path. It's used in many local traditions - and it's a great symbol for this group.
Mission Statement:
To honor and share the legacy of Indigenous and Californio heritage via oral history archives, cultural gallery displays, youth involvement, and documentary film in Baja California Sur, México.
Along with its natural history, the Culture of Old California deserves a more prominent place in BCS.
You can help realize a few more pasos toward that goal.
Donation levels of $20 and up, with some fun Rewards...
for this project
HISTORY ON THE HOOF!
A DOCUMENTARY CALLED "LA RECUA" - The Pack-Train
see more info on the Projects page
IN MAR./APR. 2018 WE FILMED FOR 200 MILES ALONG OLD TRAILS FROM COMONDU TO LA PAZ -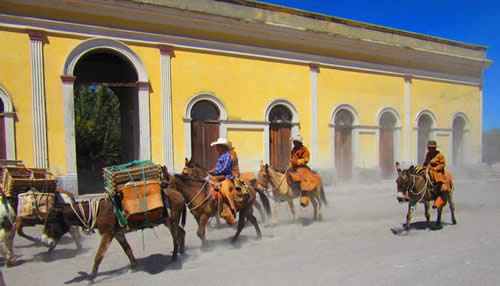 La Recua - Riding into the village of San Luis Gonzaga - on Apr. 6, 2018
SEE WHAT'S NEW - THE OLD HISTORY OF BAJA
TRUDI IS ON THE PATH OF FILMING AND FOLLOWING THE LOST HISTORIES OF FADING TRAILS
JOIN OUR "ACHON" GROUP AND SUPPORT THE EFFORTS OF CAPTURING OLD SOULS ON FILM -
MUCHAS GRACIAS FROM THE TREASURES OF THE SIERRAS - OUR ORIGINAL CALIFORNIO FAMILES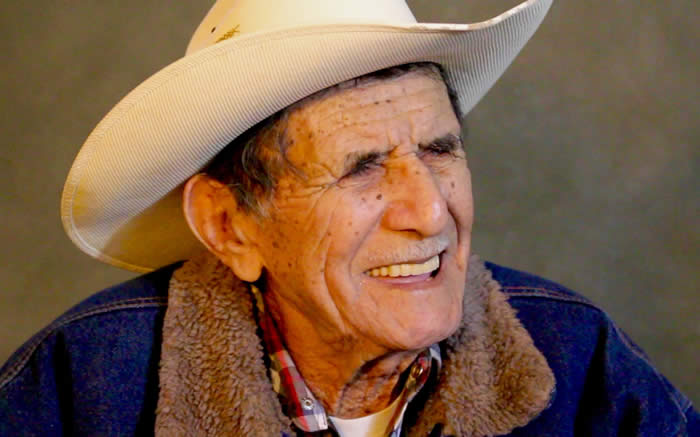 don Ramon Talamantes famous trail-boss age 98 in 2019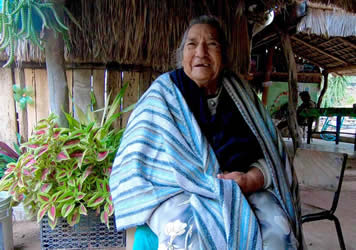 doña Tomasa Romero of Rancho La Altagracia- 86 years in 2019
View our current projects and how you can help.